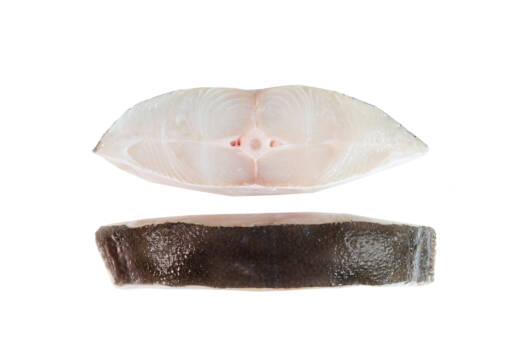 Fresh Wild Halibut Steaks
Wild Halibut is an incredibly large flatfish with firm white flesh and a rich, delicate flavour which compliments most dishes. Wild Halibut is easy to grill.
Off the Hook - Out of Stock
This product is currently still swimming and unavailable for purchase today.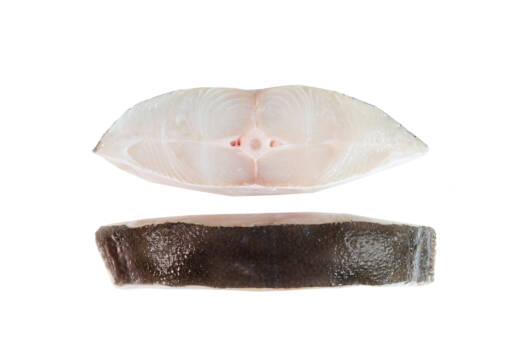 Wild Halibut is a low-fat source of protein and a rich source of vitamins such as B6, B12 and Omega 3 Fatty Acids.
Latin Name: Hippoglossus hippoglossus
Nutritional Info. per 100g
Low Fat Fish
Energy: 103kcal
Protein: 22g
Carbohydrates: 0g
Sugar: 0g
Fat: 1.9g
Saturates: 0.3g
Salt: 0.15g
Your Wild Halibut Steaks will arrive with no bones and with skin on. If you require the skin to be removed, please let us know. Please be careful - some bones may still remain. Make sure to check for smaller bones before cooking.
Fresh fish is best eaten on the day of delivery, definitely within 4 days. Keep refrigerated. Freezing - should be frozen immediately on delivery and consumed within 3 months. Do not re-freeze defrosted fish.
Provenance
We are committed to sourcing our fish and seafood from Irish waters whenever possible to maintain high standards of sustainability, quality and freshness. All our Halibut is caught in the North Sea.
Catch Area
FAO 27
Sub-Catch Area
Norwegian Sea/North Sea
You may also like…